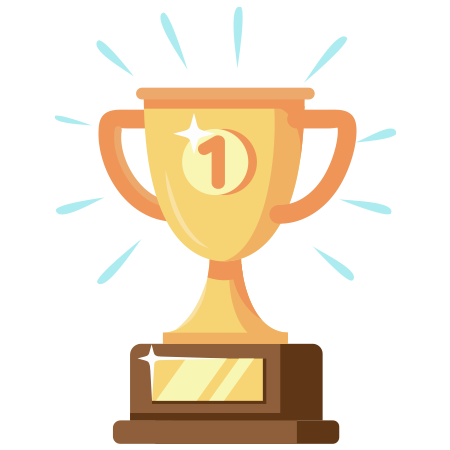 Join Our Amazing Team Culture Today!
The Klean Sweep Team is a locally & privately owned cleaning company. We work HARD, but we have FUN! And we genuinely care & appreciate one another.
Our cleaning specialist are responsible for providing Excellent Quality in all company divisions.  We know this is active job and your hard work does NOT go un-noticed here!
Benefits Include, But Are Not Limited
Top Pay
Paid Weekly via Direct Deposit
Paid Vacation
Tips, Perks & Reward Bonuses
Get Paid to Get Fit
Positive Work Environment
All Supplies and Equipment Provided
You're Going To Love This Job!
The Klean Sweep Team has a great culture for two reasons.
First, we hire great people that will take pride in their work and the company.
Second, our management team truly cares.
From our trainers to our supervisors and managers, you can count on being treated with respect and appreciated for your work.
Our leaders are laser-focused on helping every employee succeed.

OPEN POSITION
Home Cleaning Technician
As a Home Cleaning Technician, you'll be responsible for approximately 20 customer accounts where you will provide home cleaning services on a one-time or recurring basis. Most of our technicians work solo (rather than in teams) and clean 1-2 homes per day. You'll be responsible for completing our cleaning service checklist and providing great customer service to our clients.
Join a Great Team
Paid weekly ($16-$22 per hour)
8:00-5:00 M-F (no nights or weekends)
One week of paid training
Paid vacation time after 1 year
Positive work environment
A full menu of Aflac benefits available through payroll deduction
All uniforms, supplies, and equipment are furnished by the company.
Employment Requirements:
Cleaning experience helpful, but not required.
Must be legally authorized to work in the United States.
Must have a reliable car, valid driver's license, and auto insurance.
Must be willing to use your car to get to and from customer locations.
Must speak some English.
Must be able to pass a criminal background check.
Able to work Monday through Friday between the hours of 8:00 am and 5:00 pm
We Are Looking For Great Employees!
Hard-working, reliable & punctual
Great attitude - professional and positive
Able to deliver great customer service
Detail-oriented -- fast but focused -- able to clean quickly without losing quality
Cares about the company, the customer, and the teammates