Are you tired of constantly feeling overwhelmed by the never-ending house cleaning tasks in your home?
Let Us Help You Break Free
Say goodbye to the tedious task of cleaning toilets, dusting, wiping baseboards, vacuuming, and mopping.
At The Klean Sweep Team, we not only professionally detail clean your home every visit so that you don't have to, but we also want to help you reclaim your free time to do the things you love. Working with us, you'll notice the difference in every room!
Prepare to SEE, SMELL, and FEEL the proof instantly!
It Feels Wonderful To Walk Into A Clean House!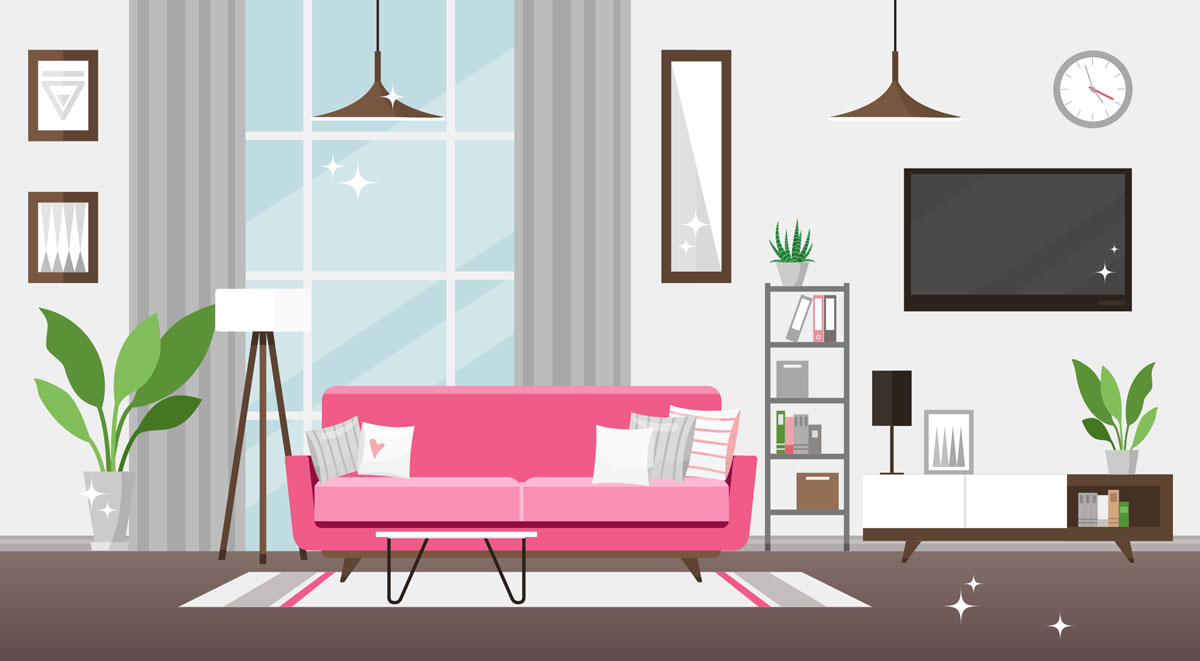 Welcome Family & Friends Into Your inviting Living Room
Not too many things feel better than coming home to a spotless and clean house! When The Klean Sweep Team cleans your home, you'll enjoy peace-of-mind and happiness!  We'll make sure everything is thoroughly dusted and that the floors are expertly vacuumed and mopped. You'll be proud to welcome family friends into your nice, clean home!
Enjoy Cooking Fabulous Meals In Your Shiny, Clean Kitchen
People always tend to gather in the kitchen. And you know what makes it even better? That's right, cooking in a shiny and clean kitchen. Get everyone involved and cook up some fantastic meals for your family!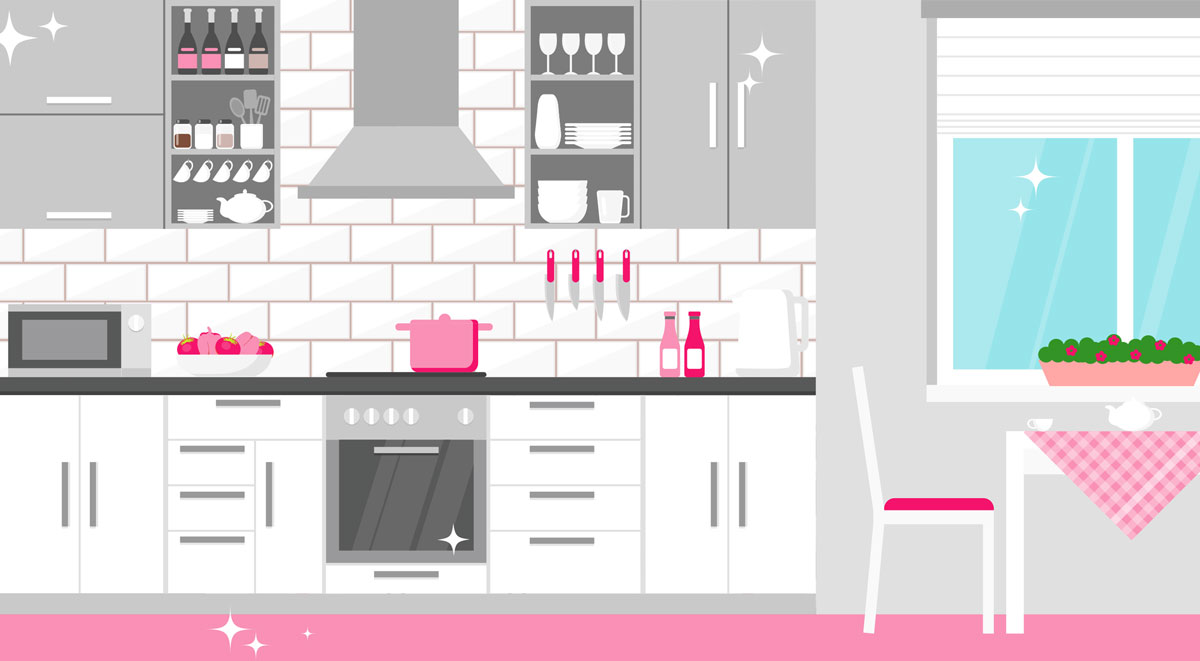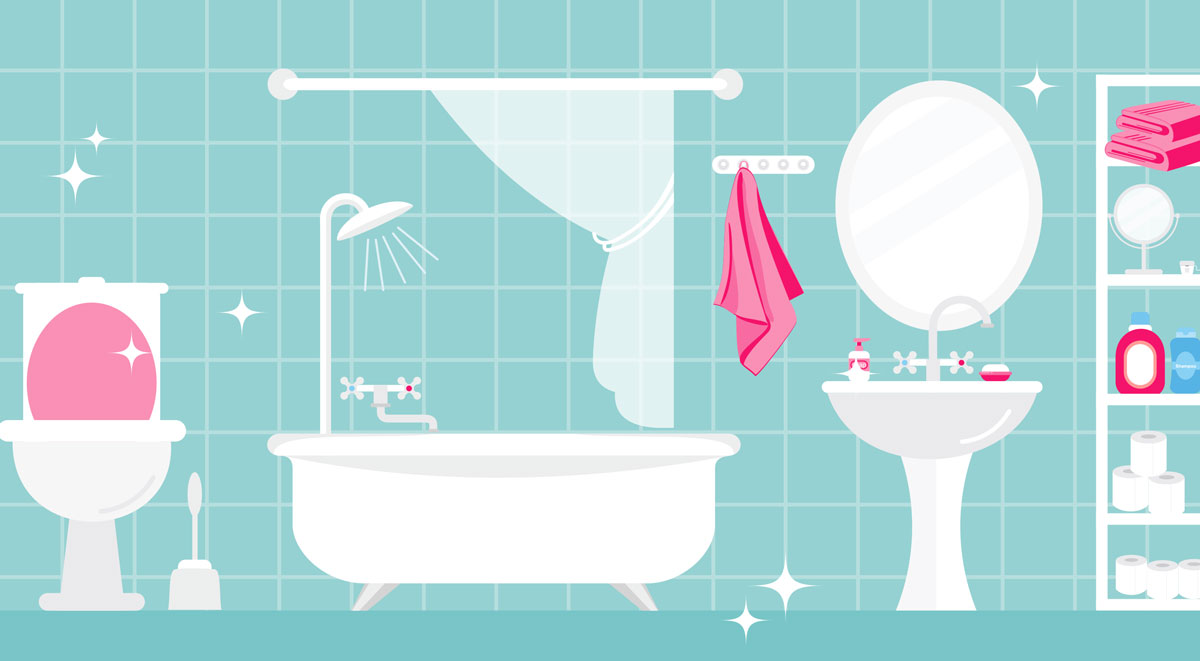 Enjoy The Mornings More In Your Sparkling Bathroom
Imagine never scrubbing a shower again! Enjoy using the bathroom MORE when it's sparkling clean and tidy! No scrubbing the tile shower and grout, the glass doors become spotless, and the mirrors have no streaks and splatters.  Plus...you are confident that the bathroom's surfaces have all been sanitized.  You might just want to make cleaning day a bubble bath day when you come back home! 🙂
Relax In Your Comfy and Clean Bedroom
Everyone loves "clean sheet" day! On cleaning day you'll slide into fresh and clean sheets and we all know how good that feels! Your bedroom is your oasis and it's so much more peaceful and relaxing when it's neat and tidy. On cleaning day, you'll always want to go to bed early and enjoy your freshly made bed!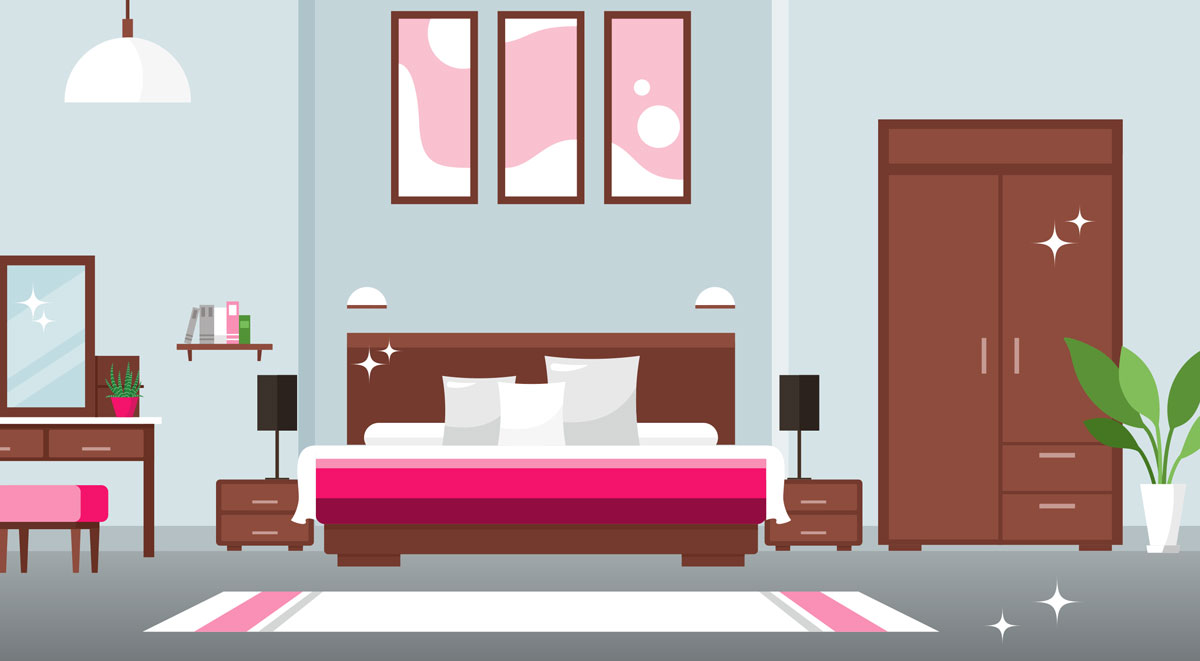 Add Some Sparkle To Your Home
Karen and her team came to my rescue about 3 or 4 years ago...I should have called them much sooner! The team is always thorough, patient, kind, understanding, professional and power cleaners. Any little issue is handled professionally and quickly. They are the BEST!
Vinita Beth "Beth" Simpson
4. May, 2023.
I had the Klean Sweep team do a deep cleaning on my house and I was amazed to see how deep they really did clean. Everyone was friendly and very professional. I would highly recommend them.
Brenda Fuller
22. April, 2023.
I just had Klean Sweep do a deep clean on my home and oh my - not quite sure why I had not done this before! I have multiple cats and work more than full time - so having Karin and her awesome ladies do the cleaning for me was a great experience! I came home to a very clean home that looks and smells fabulous and my weekend is now going to be spent doing other things. My thanks to Karin and her wonderful ladies at Klean Sweep! And PS...I loved the deep clean so much I opted for the biweekly service to keep things in tip top shape. It is well worth it for me!
Wanda Heidemann
20. April, 2023.
These ladies are wonderful, they do a great job of cleaning and they are thorough. They work with your schedule and are punctual when they say they will be there. I love the smiles they have and they are kind.
Michael Taylor
13. April, 2023.
The Klean Sweep team does great work and is a reliable and trustworthy company
Holy Trinity-Marshfield
13. April, 2023.
The Klean Sweep Team does a wonderful job of cleaning for us and the house always is fresh smelling and spotless. I highly recommend this business for all your cleaning needs,
Candace Blankenship
30. March, 2023.
Very nice cleaning company.
Nicola Mullins
28. March, 2023.
Allison and Alicia did a superior work on our home in Marshfield. They arrived on time, were sure to ask exactly what we needed and did a thorough job of deep cleaning. They were very friendly and kind, even offering me one of their scrub brushes for some work I was doing outside. I would highly recommend this company.
Jody Carroll
28. March, 2023.
This company does an amazing job every-time I have needed a cleaning service. The personal touch that Karin provides is top notch. I always look forward to my service.
The Klean Sweep Team is your #1 Local Cleaning Company!
Service Area Includes: Marshfield, Strafford, Elkland, & Niangua MO
We service Webster and Greene County for our commercial cleaning services.
Not sure if we serve your neighborhood? Just ask!!
Service Area Includes: Marshfield, Strafford, Elkland, & Niangua MO
We service Webster and Greene County for our commercial cleaning services.
Ready For a Spotless House?